Planning & ROI Prediction | Overview
---
<! ---- 4. Embedded iframes with title and author --> <! -- ChannelMix Monitor Blue Paper --> <! -- GA4 User Guide --> <! -- Keys User Guide --> <! -- Implementation Guide --> <! --Pacing Summary User Guide -->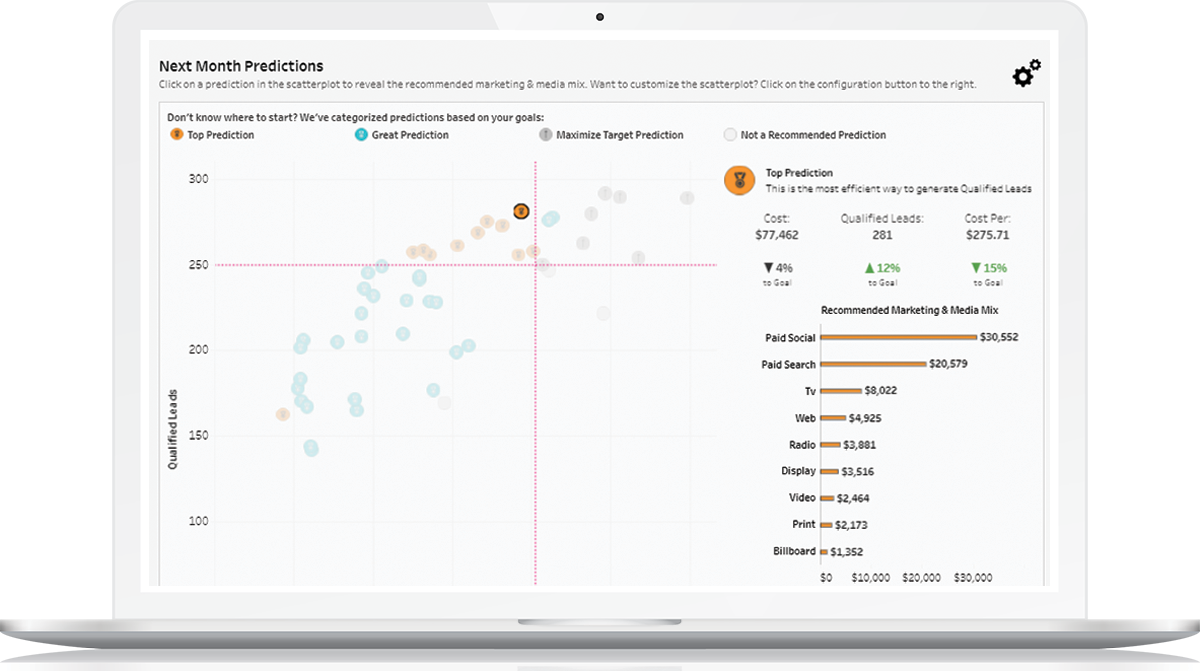 ChannelMix AI enables marketers to make decisions about how and where to spend marketing dollars to maximize ROI smarter and faster than they could do on their own.
Plan Performance
Create a single source of truth for marketing performance through the Pipeline scorecards

Using historical information, calculate the budget you need to hit your goals.
Once you've established your goals, predict ROI for different spend scenarios and media mixes to determine the how to best distribute your budget across marketing channels.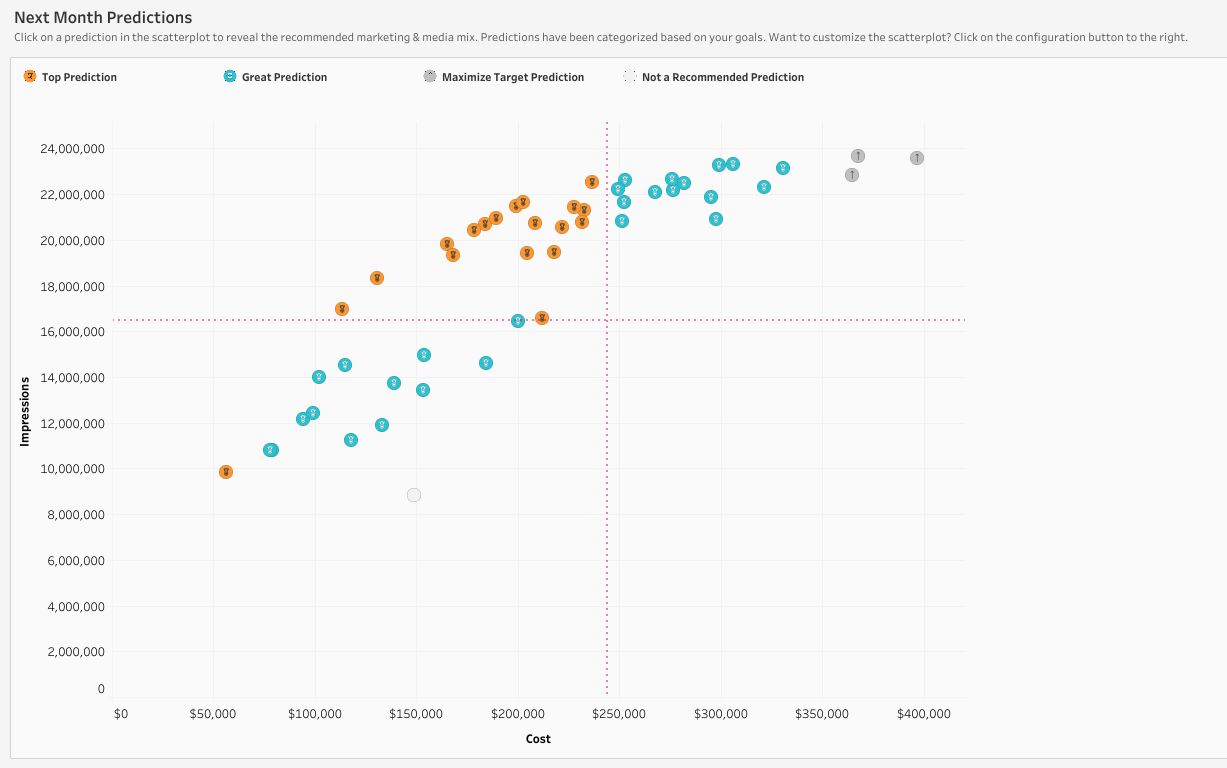 Quantify marketing's influence on new leads, transactions and revenue. Pick your scenario to find the most cost effective way to generate your target metric.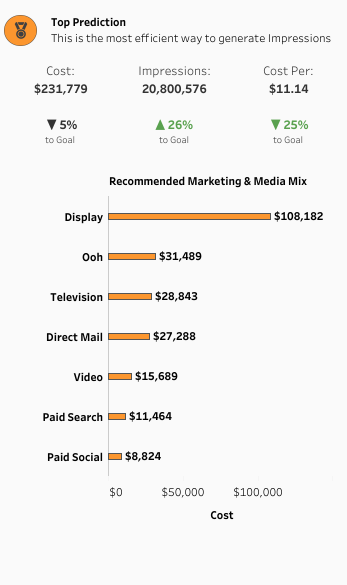 Model Summary
Use the Model Summary tab to check when the model last ran and how far back the data goes. In addition, check how the model is performing.

Use the Prediction Performance Details to look for variations in your data that you might need to look at more closely to better refine your model.

Additional Resources