ChannelMix Monitor | Why are you showing me data sources I don't use?
---
<! ---- 4. Embedded iframes with title and author --> <! -- ChannelMix Monitor Blue Paper --> <! -- GA4 User Guide --> <! -- Keys User Guide --> <! -- Implementation Guide --> <! --Pacing Summary User Guide -->

You might wonder why you see a lot of data sources in your ChannelMix Monitor that are not data sources you use. Keep reading to learn more about why they are there.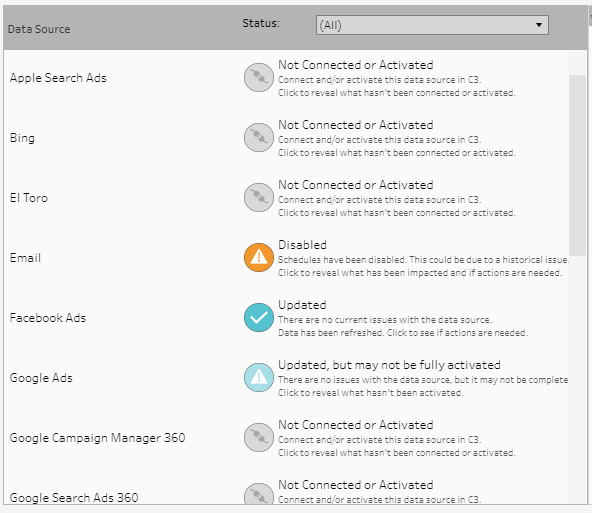 These data sources are part of ChannelMix's list of standard data sources to which you can easily connect at any point. That way, if you connect and activate a new data source in our ChannelMix Control Center, you know that by the next day, that data will be flowing into your dashboard, no ticket required!
You can filter these out using the status drop down menu at the top of the visual.