ChannelMix Monitor | What datasets should I activate?
---
<! ---- 4. Embedded iframes with title and author --> <! -- ChannelMix Monitor Blue Paper --> <! -- GA4 User Guide --> <! -- Keys User Guide --> <! -- Implementation Guide --> <! --Pacing Summary User Guide -->
TL;DR
The datasets you need can be found on the product pages in the ChannelMix Help Center.
Why we have Multiple Datasets for each Data Source
There are two steps to getting data to flow into your ChannelMix dashboards:
Establish a Connection.
Activate datasets associated with that connection.
Often when clients onboard, we will complete step 2 for you after you have established the connection. But did you know that you have the control over those connections as well? Check out ChannelMix Platform | Library Overview.
When activating datasets, you will often see multiple datasets under one data source. Let's take a look at an example using Reddit Ads. In Control Center, you see four datasets associated with Reddit Ads. However, you do NOT need to connect all four. Some of these are the standard, and some are additional datasets that we have available if you wish to do your own analysis outside of our ChannelMix dashboards.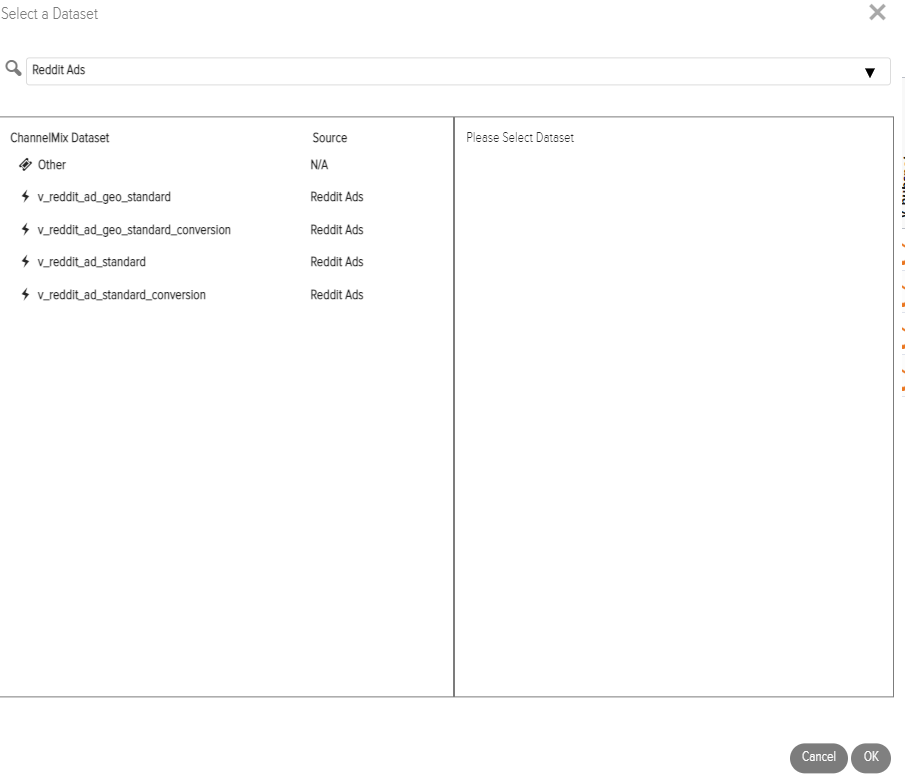 If you select Reddit in your ChannelMix Monitor dashboard, you will see two of these datasets populate as possible connections.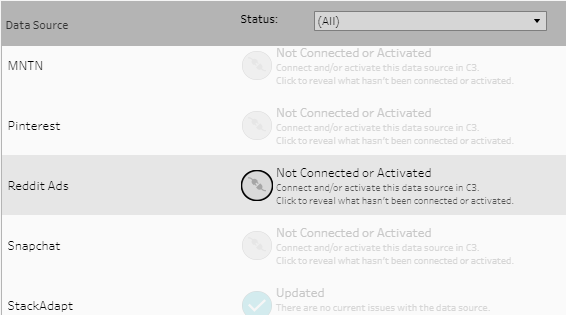 That means that reddit_ad_standard and reddit_ad_standard_conversiona are part of the standard datasets for the dashboard for which I am using ChannelMix Monitor.
When we have multiple datasets, they are measuring different things (see Data Explained | Why does ChannelMix OneView separate campaign performance and conversion data?). If you are unsure if a dataset should be activated, check the data overview from our product pages (links can be found in the TL;DR section). The top of the Data Overview articles will list all datasets that are standard in that product.