GA4 | What are the top 5 reasons my GA4 data doesn't match ChannelMix?
---
<! ---- 4. Embedded iframes with title and author --> <! -- ChannelMix Monitor Blue Paper --> <! -- GA4 User Guide --> <! -- Keys User Guide --> <! -- Implementation Guide -->

When comparing data your GA4 data to ChannelMix, you may find the data doesn't match. There are a number of possible reasons depending on what queries and reporting tools you are using, but some of those reasons are built into GA4. Below are the top 5 reasons we see.
Reason #1
There are FOUR, that's right, FOUR, GA4 data sources - Reports, Explorations, Analytics Data API and BigQuery Export. Each source has different dimensions and threshold limits. Below is a good overview to know the differences.
ChannelMix uses the "Analytics Data API" so when comparing this source to "Reports" or "Explorations", the results may not match, depending on the dimensions used.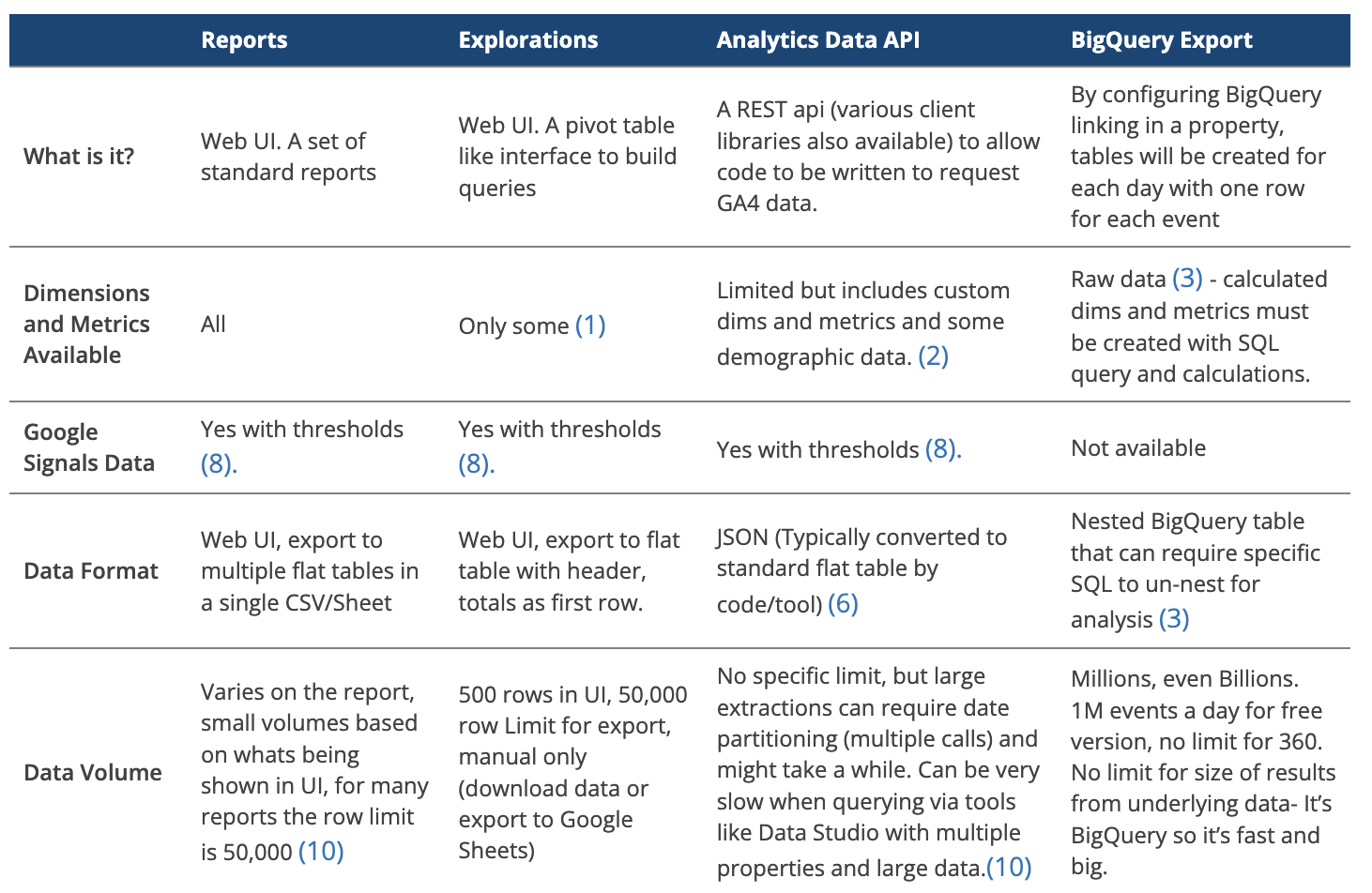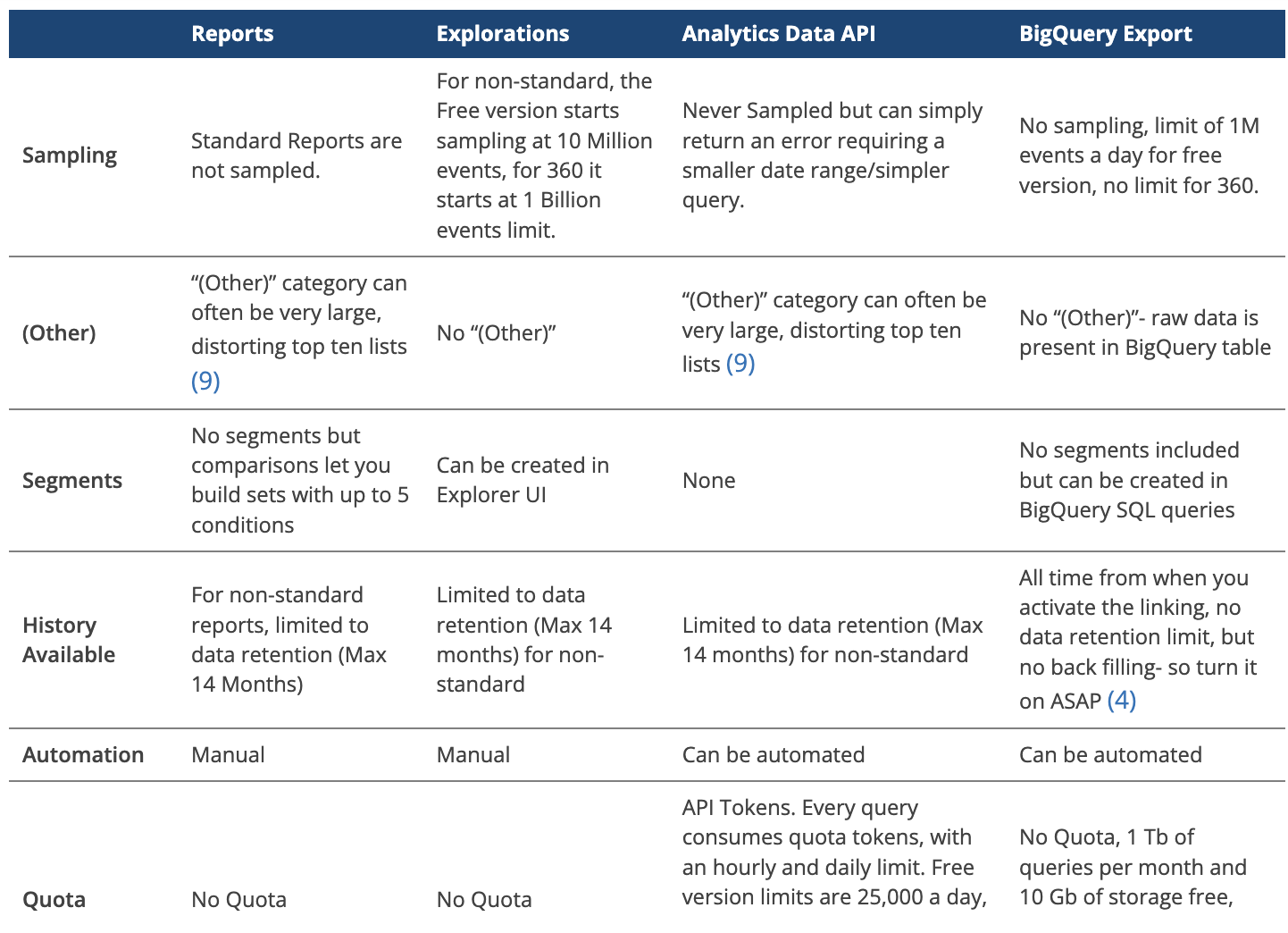 Reason #2
Sessions in GA4 are an estimate in the GA4 UI and Data API. Google has done this to reduce processing effort required for larger data sets. So they simply won't match exactly, particularly on very high traffic properties. But this estimation should be within perhaps 2% or better.

Reason #3
Sessions that span time periods are counted differently. The definition of Sessions in GA4 UI and Data API is different from how it used to be in Universal Analytics and the Reporting API. GA4 counts a session in a time period if there were any events from the session in the time period. UA counts a session in the time period when it started.

Reason #4
The queries are different. Most users will create a query in the GA4 Data Explorer (the Web UI), and compare those results to what they're seeing in another data tool that uses the API. When comparing the two results, there can be WILD discrepancies - double or triple the number of Users, session totals that are WAY off, and generally data that just doesn't make sense!
Most often it is an aggregation issue.
When comparing ChannelMix data to the uI, you must ensure you're comparing the following:
the exact same dimensions and metrics

the exact same Property

the exact same filters

the exact same time period
Reason #5
You're using unique metrics. Unique metrics are non-summable and certain query results are non-aggregatable. If your ChannelMix dataset includes unique metrics, your data will be wrong as unique metrics are non-summable, and certain query results are non-aggregatable.
(Most content provided by Analytics Canvas)