Data Explained | How do I configure a Google Campaign Manager Report for ChannelMix?
---
<! -- ChannelMix Monitor Blue Paper --> <! -- GA4 User Guide --> <! -- Keys User Guide -->
Overview
Previously, ChannelMix's integration with your Google Campaign Manager data was done by pulling information from a custom report that you build in the Campaign Manager user interface. Now, ChannelMix's integration (standard report types only) can build these reports for you on your behalf.
Since Floodlight and Reach report type reports still require a report to be created ahead of time, here is the rundown for building a Campaign Manager report that will work with your ChannelMix Data Warehouse.
Report Setup
Head over to Campaign Manager by clicking this link and go to the report builder located in the top navigation on the page.

There are a few configurations that are important in order for ChannelMix to pull your Campaign Manager report efficiently and accurately. Here is how you'll need to setup your standard report:
Create a name that is descriptive enough that other users don't alter the template i.e. "ChannelMix Report > Advertiser > DONT EDIT"
File type needs to be set to CSV
Date Range needs to be set to CUSTOM (any dates can be selected... doesn't matter which)
Dimensions: Date, Advertiser, Advertiser Id, Campaign, Campaign ID, Creative, Creative Id, Placement, Placement Id, Platform Type, Site Dcm

These fields are what Alight recognizes as our standard configuration. More information can be found here.

Metrics: Impressions, Clicks, Media Cost, Planned Media Cost, Click Through Conversions, View Through Conversions, Total Conversions, Total Revenue, Video Completions, Video First Quartile Completions, Video Midpoints, Video Plays, Video Third Quartile Completions

These fields are what Alight recognizes as our standard configuration. If you'd like to include floodlight activities then we recommend creating a separate report with the same dimensions listed above and then removing these metrics: Impressions, Clicks, Media Cost, Planned Media Cost, Video Completions, Video First Quartile Completions, Video Midpoints, Video Plays, Video Third Quartile Completions. The standard activity dataset is documented here.

Turn OFF any schedules
Provide the Report ID to Alight Analytics Data Solutions Team to complete the configuration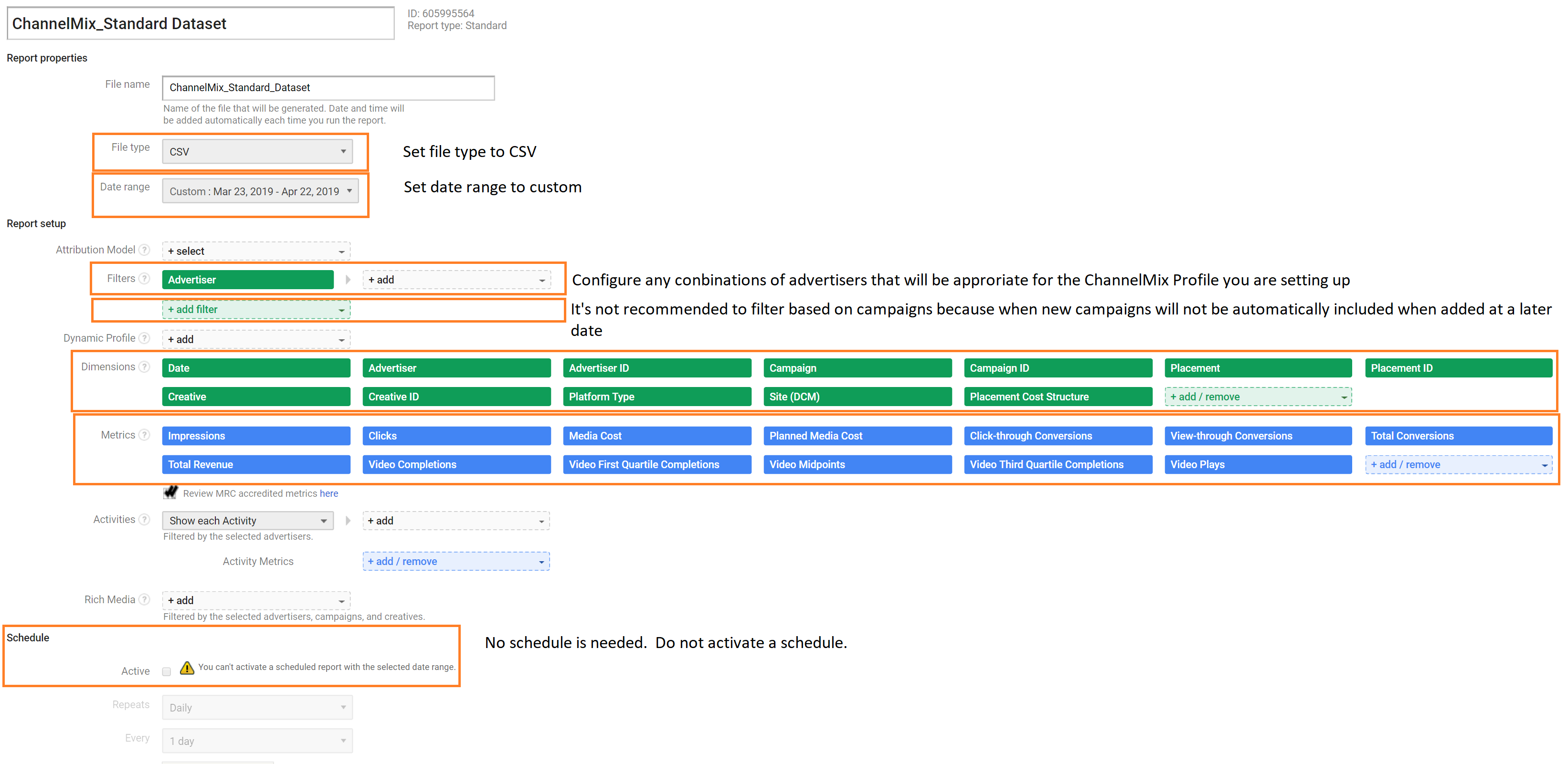 *Right-click and open in a new tab to see this image larger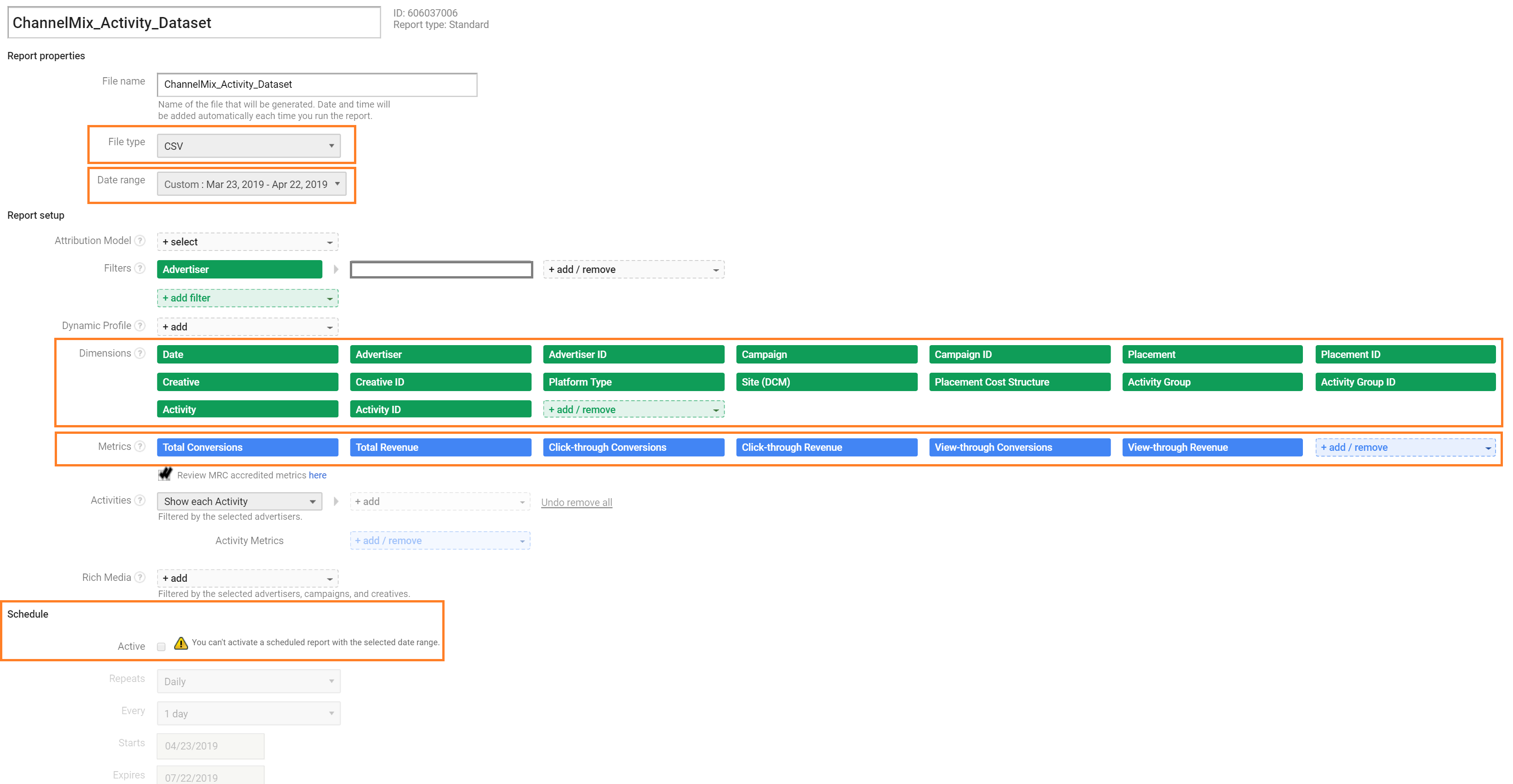 *Right-click and open in a new tab to see this image larger